Rekindled
Genre: Contemporary Romance - Novella
Release Date: March 1, 2015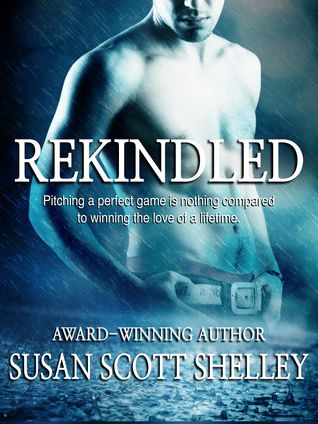 ---
---
Actress Gemma Norwood and professional baseball player Adam Hudson are thrown together four years after a gut-wrenching break-up. Far away from the glitter of Hollywood and the trappings that accompany a high-profile, major league star, they meet in the small town in the Catskills where they first fell in love.
Adam, sidelined by an injury that's left him questioning whether he can continue to play, longs to return to the sport he loves and Gemma, weary of small roles in low-budget films, isn't sure if her heart still lies in making movies. After one kiss, rekindling their relationship is all that matters.
A second chance with a first love, with a true love, means everything, and this time, nothing will stand in their way.
But as the start of baseball season draws near, a once-in-a-lifetime opportunity for Gemma threatens to tear them apart again. The warm glow of a happily-ever-after seems as impossible as starting a fire in a snowstorm.
Fans of small-town romance, winter tales with heat and heart, sports, and second chances will love this reunited lovers novella.
---
---
---
---
Susan Scott Shelley is an award-winning author of contemporary romance and romantic suspense who spends her days writing about tough heroes, smart heroines, and love being the strongest magic there is.
For as long as she can remember, she has been in love with Love, and the sweeping grand gestures, heart-sighing moments, fiery passion, and quiet comforts it entails.
In addition to writing romances, she is also a profession voice over artist. Her favorite things include running, sports (especially football and hockey), hard rock and old Hollywood movies. She resides outside Philadelphia with her very own Superhero and believes life should be lived with laughter, enthusiasm, and a sense of wonder.
Visit her at
susanscottshelley.com
---
---