Seduced By My Doms
Series: The Doms of Genesis
Genre: Erotic Romance
Release Date: April 21, 2015
---
---
You find what you're looking for... where you least expect it.
That held true for me ER nurse, Liz Johansson; the night a young man named Trevor arrived at the hospital and turned my life upside down. Perhaps it was divine intervention that my care for Trevor led me to his friends…
Sinfully hot, James Bartlett and his equally gorgeous boss, Ian Stone; two men, so tall, dark, and lethal, they conjured fantasies my body ached to fulfill. It was impossible to choose one or the other, and hungering for them equally tore at my moral code. I had to find the will to banish my shame or risk losing them forever.
Powerless over their potent, carnal command—together—they led me down a blissful path of uninhibited passion. Unlocking my forbidden desires, while healing the scars of my past, they opened my soul to something so powerful and alluring I couldn't turn away. Seduced by their infinite love and dominant touch, they taught me how to surrender my fears…my heart, and learn to live again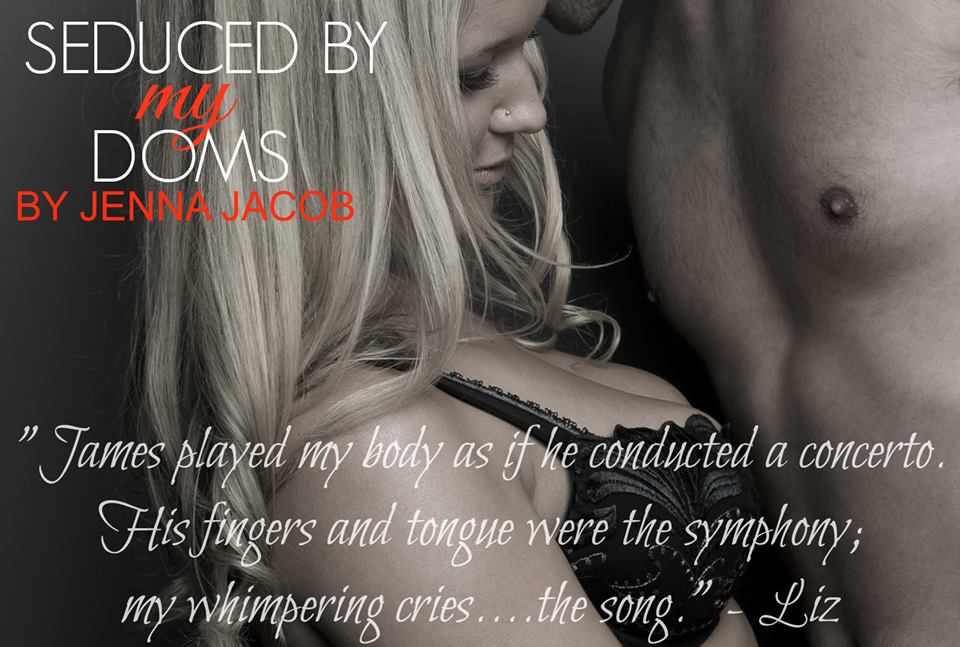 ---
---
Amazon
---
---
Bestselling Author Jenna Jacob's erotic romance comes from the heart of submission. With over twenty years' experience in the dynamics of the BDSM lifestyle, Jenna strives to portray Dominance and submission with a passionate and comprehensive voice. Her stories will make you laugh, cry, and may leave you with a better understanding of the fulfillment found in the BDSM power exchange.
A married mom of four grown children, Jenna and her husband lives in Kansas. Her passions include her family, reading, camping, cooking, music, and riding Harleys. She loves to make people laugh with her outgoing and warped sense of humor. If you're looking for hot romance with a kinky twist, pick up one of Jenna's books.
---
---
---
---