The Last Thing
by Briana Gaitan
Series: Hollywood Timelines, #1
Genre: New Adult
Release Date: August 15, 2014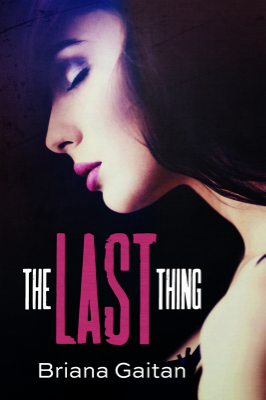 ---
---
Plagued by past mistakes in both love and life, Quinn Bardot is in a bad place. With nowhere else to turn, she escapes to LA clinging to the promise of a fresh start.
Chase Crowley is known for being selfish and unbelievably persistent. All he's ever wanted is to become a successful actor. But now that he is about to have it all, he finds that something is still missing. Money and fame isn't what he expected.
After a fervent encounter, the two of them are thrown into a situation that neither is prepared for. Can Quinn extinguish her fears and let Chase in? Can Chase learn to put someone else's needs before his own?
The Last Thing is a novel all about love, Hollywood, and accepting what life throws at you even if it is the last thing you want.
***The Last Thing is a stand alone book with NO cliff hanger ending. It is book one in the series.***
---
---
---
---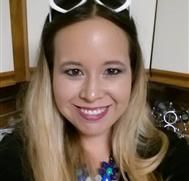 Briana Gaitan grew up in the South, but calls herself a geek at heart. She is a blogger,author,and fangirl who loves Star Wars, Star Trek, and Jewelry (bet you never thought you'd hear those three things in a sentence together) For fun, she loves watching any show on the SyFy channel, relaxing with her family, reading, and listening to indie music (sometimes all at the same time). Briana loves to write stories where there are no limits to the imagination. She is also the co-author of the fantasy Ethereal Underground series.
---
---
---
---
---
---
What a great story this was! From the first chapter on the plane right up until the end, I found myself anxiously turning the pages to find out how things would work out. I loved the fact that the characters continued to surprise me with their actions, and it was refreshing to read a story where common sense and reason are used by the characters to keep the angst to a minimum – not that there wasn't drama and lots of emotion, but the characters didn't create any more than was necessary to keep the story real.
When Quinn Bardot leaves TN and heads to Hollywood to escape the tragic events of her past, all she wants is a fresh start and the ability to put the past behind her. She moves in with her cousin Ginger, a Hollywood soap actress, hoping to find peace and learn to start living again.
I wanted a fresh start, I needed to be doing normal things, right? I could imagine my psychiatrist's response in my head. You need to stop beating yourself up and let go. Have a bit of fun.
Chase Crowley is Hollywood's bad boy, but lately he's been a bit restless and not really feeling the fast and loose Hollywood lifestyle he's been living. Not that he hasn't earned his reputation, but he's never promised anything more than a good time to the many women that he beds. But when he meets Quinn he starts to think about something more…and when circumstances for them together, the real Chase starts to surface, which is something Quinn is totally unprepared for.
"You don't know me. You don't know anything about me." I whispered shaking my head. "I know that something keeps drawing me back to you. I don't know what it is, but I'm willing to find out. Aren't you?"
One of my favorite things about this book was that I was so wrong on my initial thoughts and feelings on the characters. I totally fell in love with Chase – which shocked me since I was absolutely convinced that he was going to be one of those characters you just love to hate. And Quinn, for all her issues and problems, was for the most part level-headed and rational when it came to situations where I thought she might totally lose it. It was refreshing to read a NA book where the characters didn't act like children when it came to their emotions.

I also really loved the other characters that were introduced in the series. I just loved Quinn's cousin Ginger, and cannot wait for the next book to find out her story (and also get more of Quinn & Chase!). I just know there is going to be a lot more to Ginger than anyone could have guessed!

I definitely enjoyed this story and look forward to more from Briana Gaitan!

I was given a copy of this book from the author for an honest review.