The Last Thing
by Briana Gaitan
Series: Hollywood Timelines, #1
Genre: New Adult
Release Date: August 15, 2014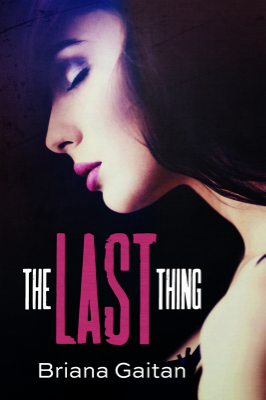 ---
---
Plagued by past mistakes in both love and life, Quinn Bardot is in a bad place. With nowhere else to turn, she escapes to LA clinging to the promise of a fresh start.
Chase Crowley is known for being selfish and unbelievably persistent. All he's ever wanted is to become a successful actor. But now that he is about to have it all, he finds that something is still missing. Money and fame isn't what he expected.
After a fervent encounter, the two of them are thrown into a situation that neither is prepared for. Can Quinn extinguish her fears and let Chase in? Can Chase learn to put someone else's needs before his own?
The Last Thing is a novel all about love, Hollywood, and accepting what life throws at you even if it is the last thing you want.
(This is a New Adult Romance novel & contains language & adult situations. Not recommended for readers younger than 17)
***The Last Thing is a stand alone book with NO cliff hanger ending. It is book one in the Hollywood Timelines series.***
---
---
---
---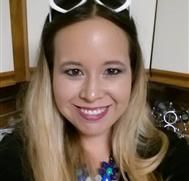 Briana Gaitan grew up in the South, but calls herself a geek at heart. She is a blogger,author,and fangirl who loves Star Wars, Star Trek, and Jewelry (bet you never thought you'd hear those three things in a sentence together) For fun, she loves watching any show on the SyFy channel, relaxing with her family, reading, and listening to indie music (sometimes all at the same time). Briana loves to write stories where there are no limits to the imagination. She is also the co-author of the fantasy Ethereal Underground series.
---
---